Meeting David Forster Site Reliability Engineer at RELEX Solutions at Ansible Community Day Berlin 2023
Bridging Continents with Ansible: Insights from David Forster at Ansible Community Day Berlin 2023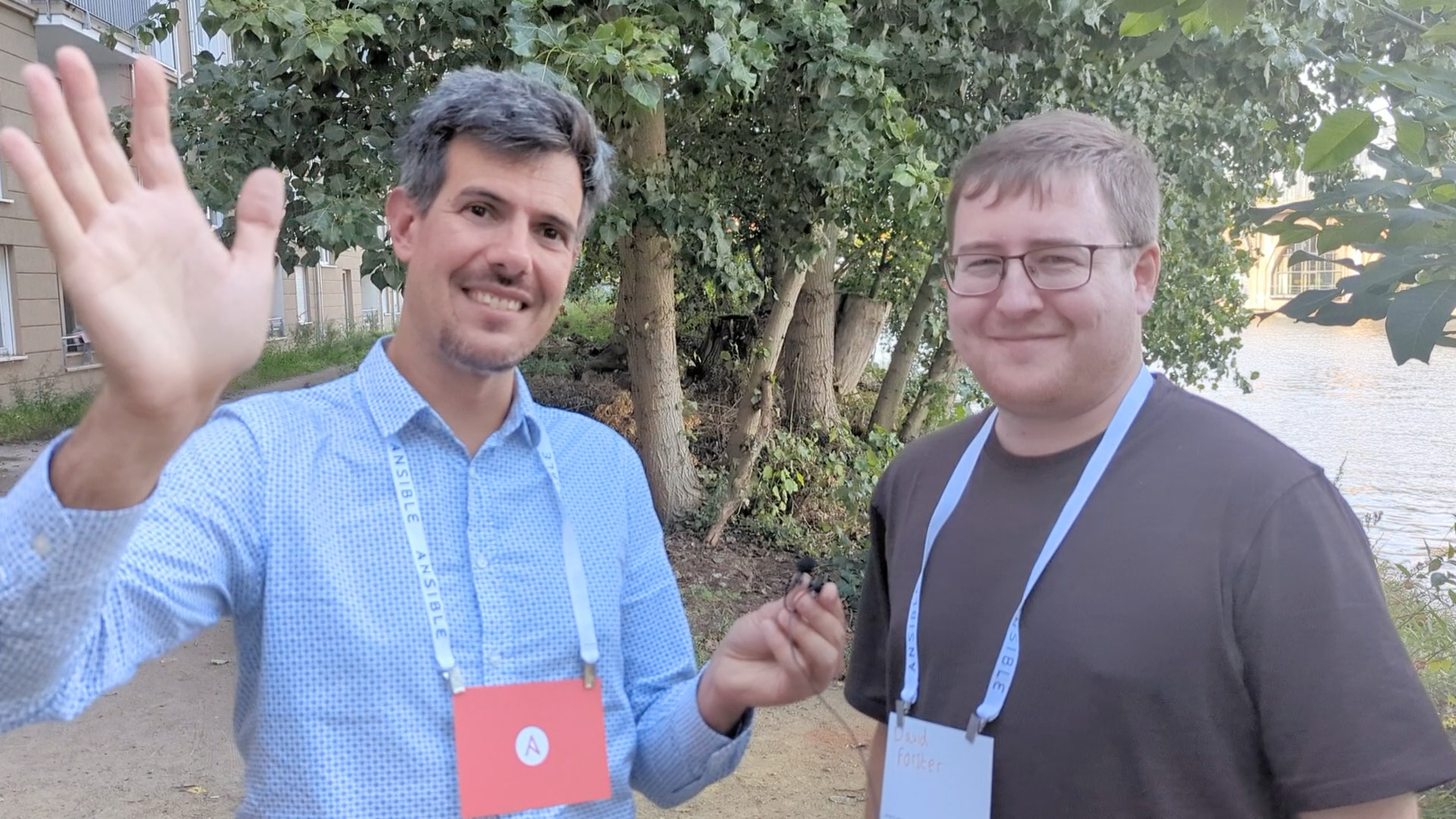 September 22, 2023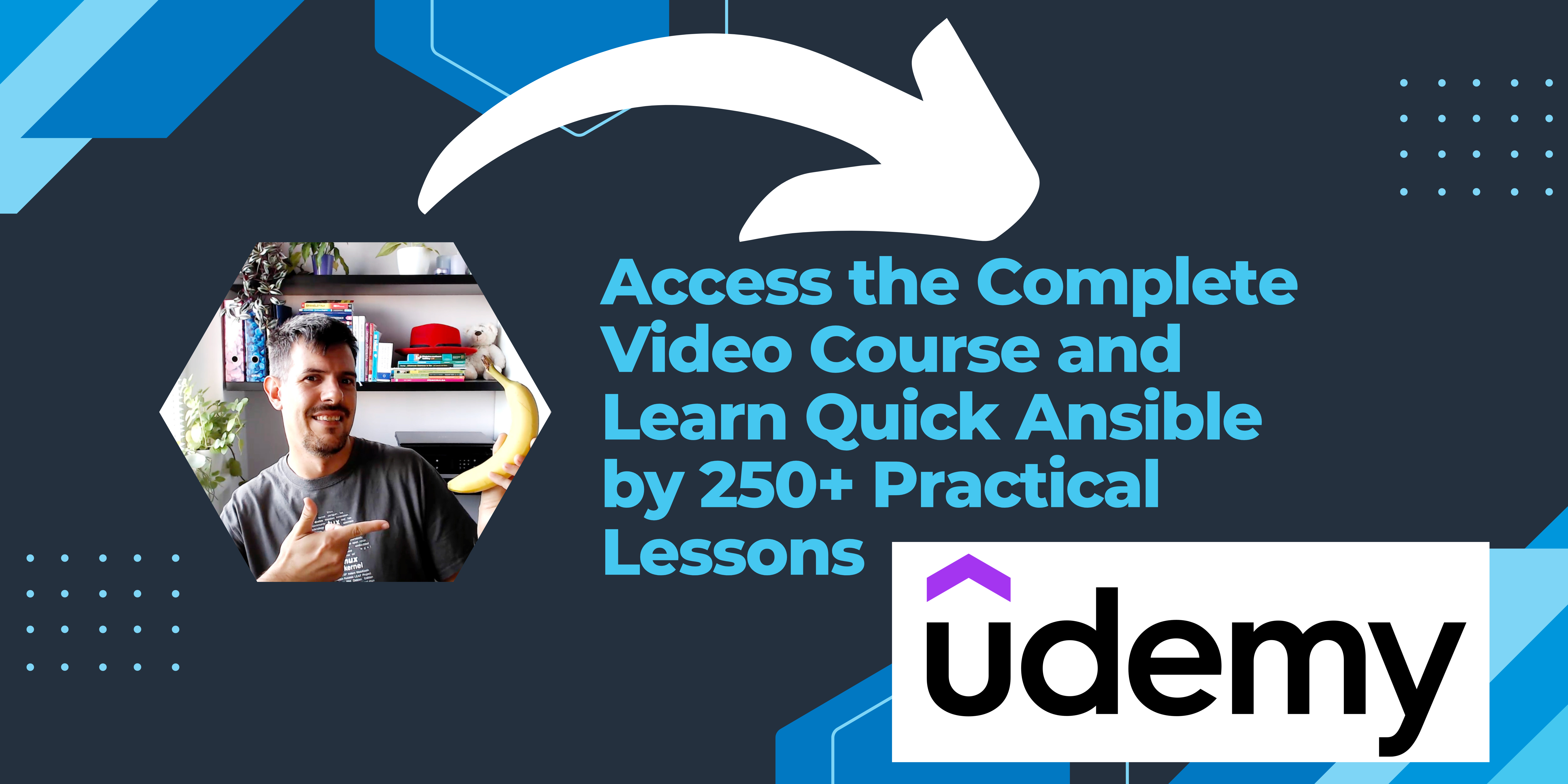 Introduction
The Ansible Community Day in Berlin 2023 provided an excellent platform for enthusiasts to gather and share their experiences. We had the pleasure of chatting with David Forster, a Site Reliability Engineer originally from the UK, who recently moved to Finland. David's journey with Ansible and his insights into its future shed light on the dynamic landscape of automation.
David Forster
David Forster's journey into the world of Ansible is a testament to the tool's universal appeal. Originally from the UK, David moved to Finland and joined RELEX Solutions as a Site Reliability Engineer. In his role, he harnesses Ansible's capabilities to automate Red Hat servers, Storage Grid, and ONTAP. With a year and a half of experience under his belt, David has quickly become a valuable member of the Ansible community.
Learning from the Community
During our conversation, David shared how he stumbled upon Ansible video content created by our host, Luca Berton. While he couldn't recall specific details, he mentioned that Luca's videos had been instrumental during his early Ansible learning stages. Topics like Ansible inventories and groupings left a lasting impression, providing him with foundational knowledge.
The Future of Ansible: Event-Driven Automation
David's interest in Ansible's future aligns with the growing trend of event-driven automation, particularly the concept of Ansible rulebooks. While he's experimented with them in a local demo environment, he expressed a strong desire to delve deeper into this exciting area of automation. The potential for event-driven Ansible automation to revolutionize workflows and enhance efficiency is a captivating prospect.
Interview
Luca Berton: Hi friends, this is Luca. I'm here with a new friend, David. So please introduce yourself.
David Forster: Hi, I'm David. I'm originally from the UK. Moved from the UK to Finland about a year and a half ago as I joined RELEX Solutions as a Site Reliability Engineer. Um, I'm using Ansible to automate our Red Hat servers and, Storage Grid and ONTAP. Um, been using Ansible for, yeah, about a year and a half now.
Luca Berton: That is so great, and he was sharing with me in front of a coffee that somehow you learned something from my video, and I'm really curious, what was the best part and what can I improve?
David Forster: So I, I guess in my early stages of Ansible, I would have come across your videos. I recognized you when you came up on the stage. Um, so I can't, I can't remember specifics, but I guess maybe, Introduction is to like Ansible inventories, I suppose. Um, learning about the Ansible groupings and, yeah, just on a very basic level.
Luca Berton: That is so cool. Thank you for bumping into me. I'm super happy to meet you in person. And how do you see your future with Ansible?
David Forster: Um, I'm quite interested in event-driven Ansible. Um, Ansible rulebooks intrigue me. I've played around kind of locally in a demo environment. So I'm interested to learn more there and see where that goes. I see potential
Luca Berton: there. Yeah, I definitely agree. This event-driven automation, especially the Ansible rulebook, will be very, very interesting in the future. So, thank you for sharing with us. Something else you want to share with our community?
David Forster: Um, I guess. Thanks for hosting this event. It's been great meeting everyone, and I'm enjoying it so
Luca Berton: far. Yeah, definitely. This Ansible Community Day is really amazing. So, let's automate more, and thank you for being here.
Links
Conclusion
David took a moment to express his gratitude for the Ansible Community Day event, highlighting the pleasure of meeting fellow enthusiasts. The sense of community and shared passion for automation was palpable throughout the event, making it an enjoyable and enriching experience. He sees Event Driven Automation as an opportunity to better perform his day-to-day job and optimize the organization's performance. In closing, our conversation with David Forster offers a glimpse into the global reach of Ansible and its ever-evolving capabilities. As Ansible continues to expand its horizons and embrace event-driven automation, individuals like David play a crucial role in driving innovation and progress. We look forward to witnessing the transformative potential of Ansible in the capable hands of its dedicated community. Thank you for being a part of this journey.

Subscribe to the YouTube channel, Medium, Website, Twitter, and Substack to not miss the next episode of the Ansible Pilot.
Academy
Learn the Ansible automation technology with some real-life examples in my
My book Ansible By Examples: 200+ Automation Examples For Linux and Windows System Administrator and DevOps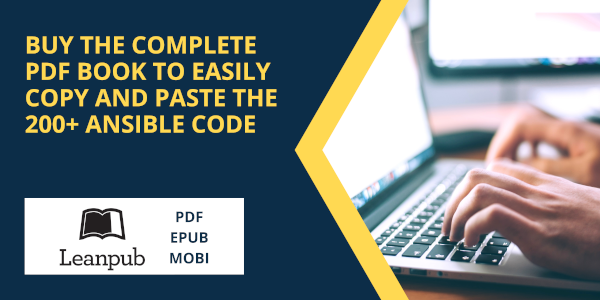 Donate
Want to keep this project going? Please donate