Mastering Automation Explore Ansible's Power with Three Essential Books
Learn the Potential of Ansible: Dive into VMware, Kubernetes, and Hands-on Infrastructure Automation
August 29, 2023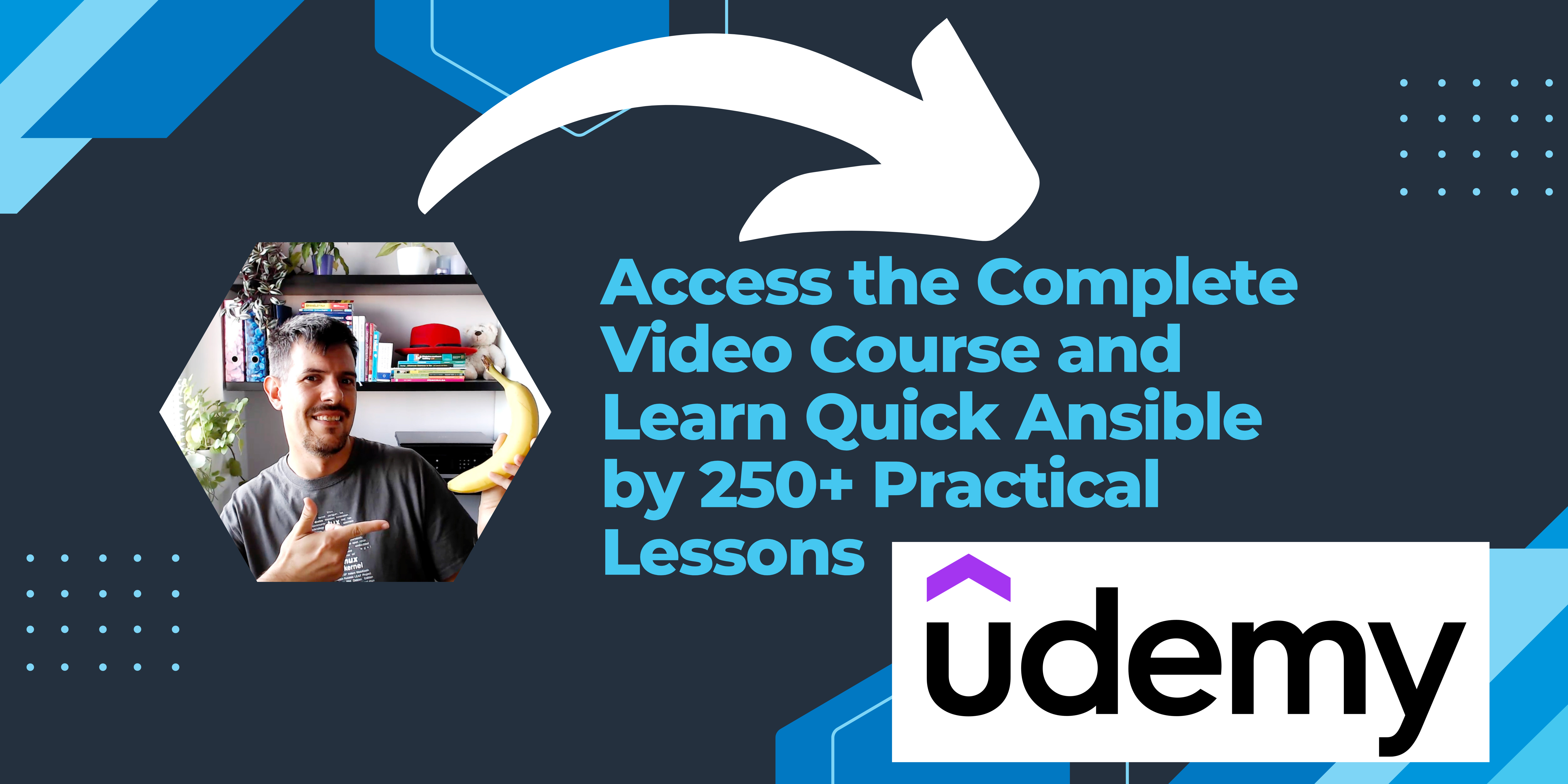 Introduction
Hi friends. What an incredible day it is today. I'm so proud to be here holding my books. So this is the effort that I put in place in the last. I would say the last two years to create something tangible and a big contribution to the world.
Ansible for VMware by Examples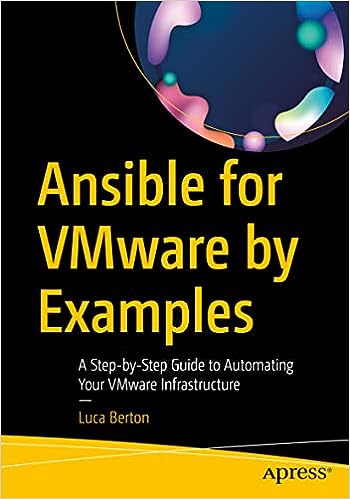 So, I started my day with my journey with Ansible for VMware by examples.
Great book published with a great price per value. So proud to be able to publish this book, and I still think that it is a masterpiece, how to use Ansible with VMware so you can automate your snapshot of the deployment of your infrastructure. And this is a cool book because it has a lot of code and examples.
I would say that most of the book is actually about the code. As you can see, there are a lot of examples inside as well. Also, some screenshots of expected results in the VMware infrastructure. If you're familiar with VMware, This looks very useful. This is a great book and was published in December 2022.
Yes. I was so proud. This was the best Christmas gift that I can give to my friends.
Ansible for Kubernetes by Example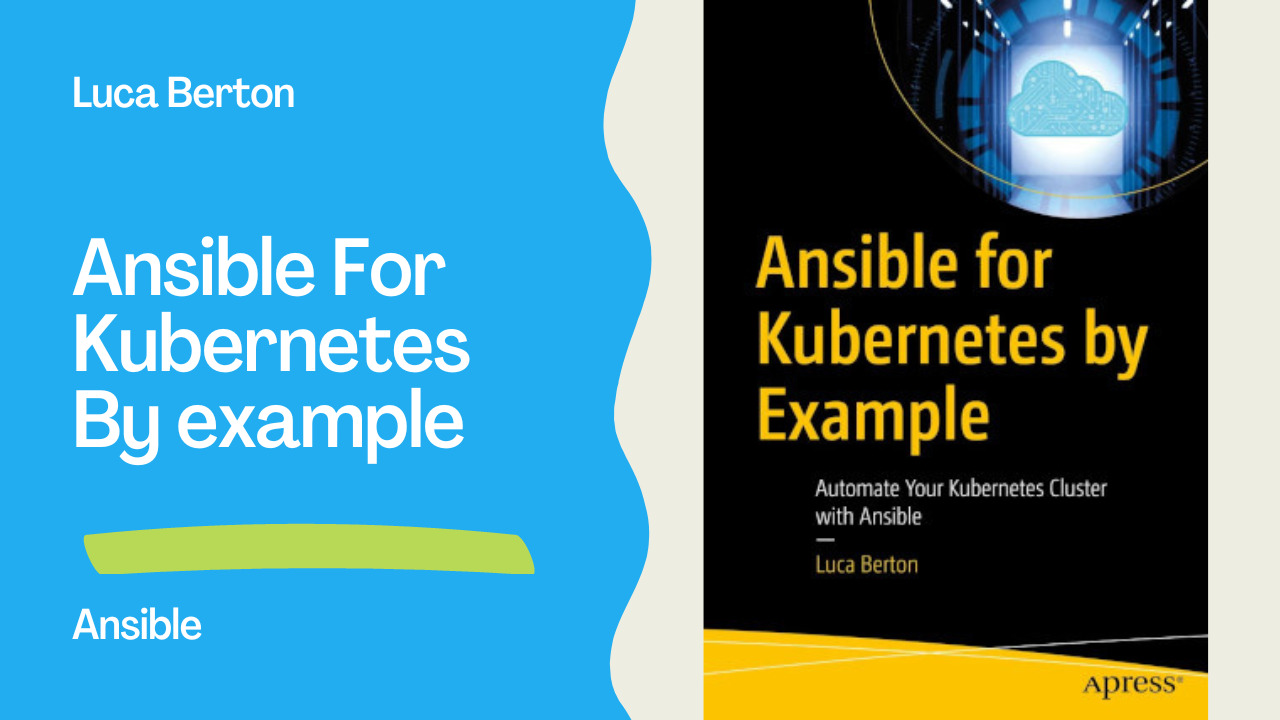 So I was already working on this by Christmas day on this book. Ansible for Kubernetes by example, was published in, was published in May 23. I was so proud of his book because it distilled all the knowledge about the containers and how to manage the Kubernetes infrastructure.
Kubernetes is very important for all the cloud-native applications that are deployed worldwide. So basically, if you are a global company and want to have a successful business, you end up managing containers. The best way of managing a lot of containers is Kubernetes across a lot of different cloud providers.
And speaking about Amazon web service. Microsoft Azure and Google Cloud. There are some code examples as well in the service book about all these wonderful providers, and I'm super proud of the code that is provided for each lesson and something that you can get hands-on. Yeah, I know it will probably not, you know, um, what I was trying to deliver is just the best value for the learners.
The ideas and concepts behind each decision and each screenshot because it's more important to understand the concept because the code might vary, but the concept behind it will be the same. I always updated the books about the latest Ansible core and used the Ansible collection, a new one in this series.
Hands-on Ansible Automation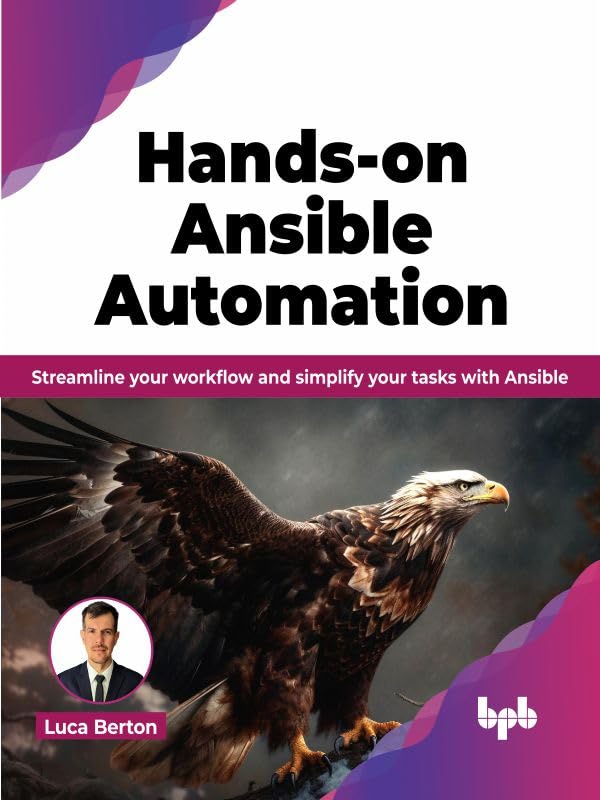 As you can see, there is a new one, a different color, and a different editor. Yes, it is a different audience because Apress was a great editor of the Western world (US and Europe) audience, but I was starting a partnership with BPB publication, which is an editor in New Delhi, India, about this hands-on answerable automation. This book distills all my knowledge about how to begin with Ansible and how you can be successful in Linux, Windows, and the cloud domain.
I'm super excited about this. We see your book because it exemplifies my exact. The effort that I put in the market to try to share with you my knowledge. So I'm a busy professional. Every day I wake up, I'm going to work. I have a full-time job, but I try to find a moment to share with you what I'm learning.
Every day is a learning journey. Every day, a new colleague comes to me with some piece of code, and we work together, we troubleshoot together, we get some error, you know, like everybody, and try to keep, take a lesson learned. And each lesson learned is something that I included in the book, I included in the Ansible Pilot project, and I'm sharing it with you as my friend.
Conclusion
The best part is reading your successful comments and reading your stories because this is what I want to hear. So I'm super excited to share with the market free, wonderful books that are a great opportunity for success. So if you're looking in 2023, a great book to upscale yourself. To change your career.
I know the market is changing so fast, but I see that Ansible is in more than 50% of a job offer. So if you want to learn Ansible with some content that was created up to date and you want to understand the nitty-gritty behind the technology, I think this is a great way of starting. There are many other resources.
Also, there is a lot of for your sources. I would say Ansible manual and this kind of stuff, but they're kind of designer for some professional that already knows where, um, architecture, how to put their hands on stuff. If you want to start from zero, I think this is a great tool. Thank you friends. I'm happy to share with you with news, and I hope that this book can help you succeed in your career and your life.
Thank you so much. Please have a good rest of the day, and let's automate more. Subscribe to the YouTube channel, Medium, Website, Twitter, and Substack to not miss the next episode of the Ansible Pilot.
Academy
Learn the Ansible automation technology with some real-life examples in my
My book Ansible By Examples: 200+ Automation Examples For Linux and AWX System Administrator and DevOps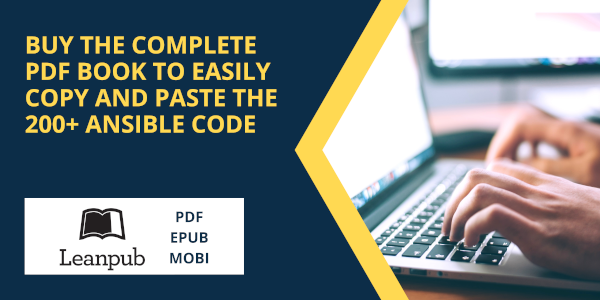 Donate
Want to keep this project going? Please donate