Ansible Fest 2021 - my impression - event wrap up 🍌🍿
My impression of the Ansible Fest 2021 event: the main event of Ansible lovers worldwide. The main announcement was Ansible Automation Platform 2.0 using Execution Environment technology and the upcoming Ansible Mesh communication protocol and so much more.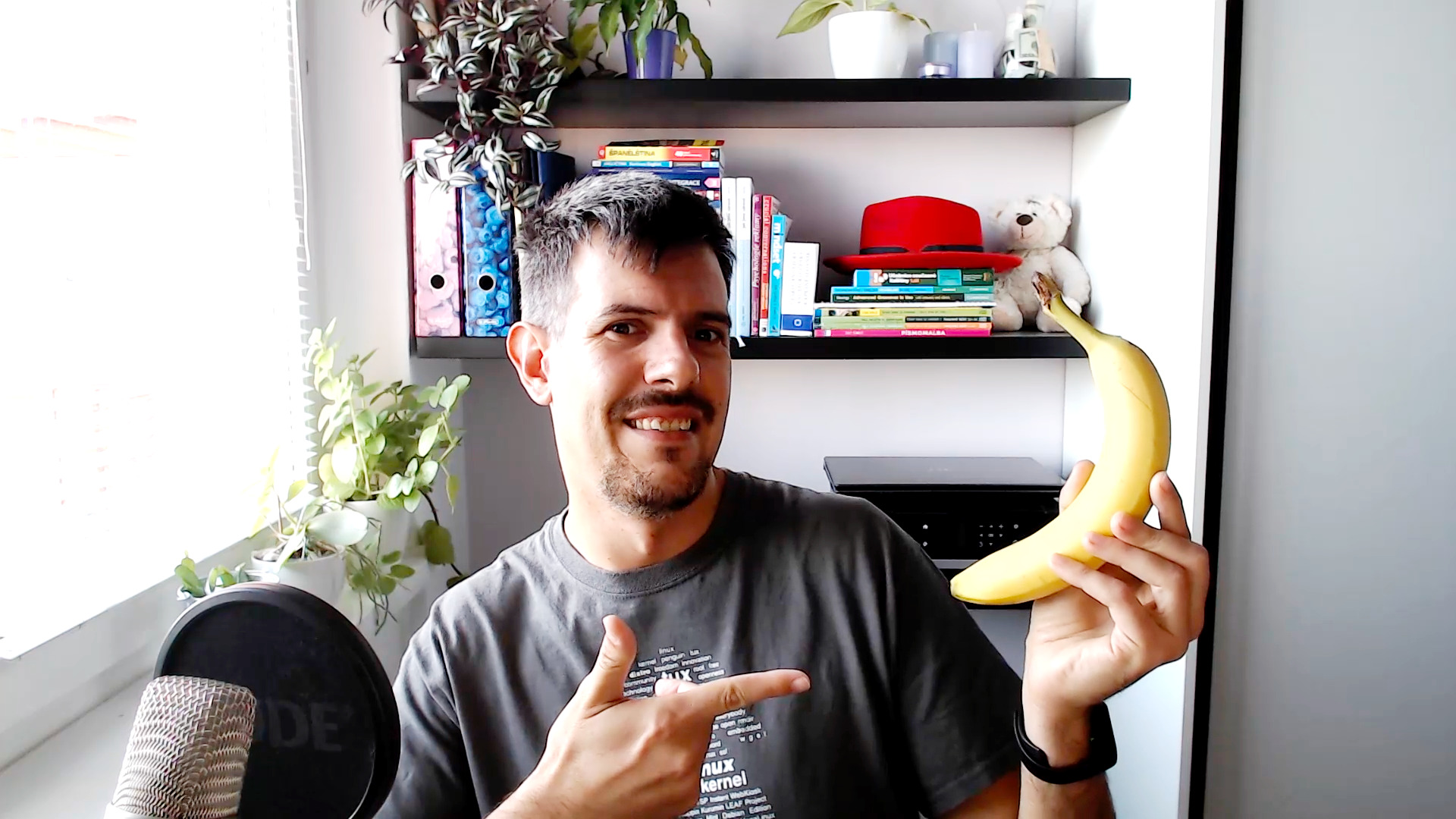 October 1, 2021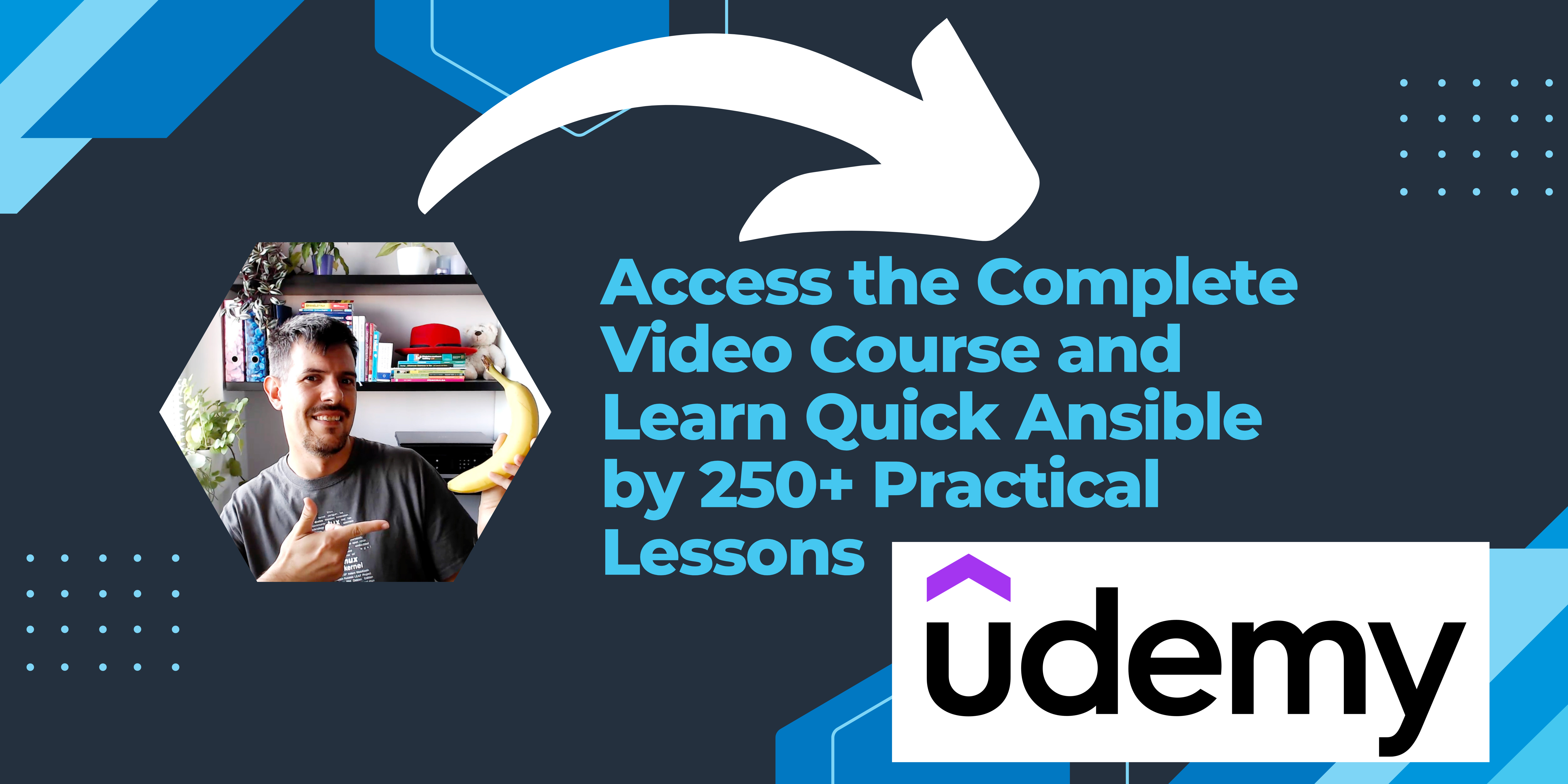 Hello, everyone from Luca Berton in the Ansible Pilot channel.
Why am I holding a banana? Because it was the Mascotte of Ansible Fest 2021.
Today I would like to share with you my impression after Ansible Fest 2021, the main event of Ansible lovers worldwide. It was a virtual two days event 29th and 30th of September that unite together enterprise and community.
Recordings are available for one year on online streaming if you miss any live sessions or you would like to see again some of them.
The main three mantras of Ansible Fest 2021 are: automate, innovate and accelerate!
I really like the vision of the management to build better software and change the world faster together.
The venue was 89 sessions in total organized in 8 tracks: Network, Security, Operations, IT Leader, Developer, Architect, Community, and Cloud.
Automation is widely recognized as a critical component of a successful IT Enterprise. Ansible is confirmed as automation easy to create share and manage across organizations and teams.
2020 was a challenging year for many organizations but also an opportunity to automate some workflow.
I really liked to hear some customer success real-life stories. The customer United Airlines shared one example of time-saving shrinking to 1-hour from one week the time to deploy an application.
Especially in highly regulated industries like financial services the ability to create predictable, consistent processes is central in customers' journey.
From the Ansible Security track, I really appreciate the integration between RedHat Insight and Ansible creating a remediation plan in Ansible code.
I was very impressed by the main news for the Enterprise customer of the Ansible Automation Platform 2.0 that evolves from the previous 1.0 presenting in 2019.
The Ansible Automation Platform fully embraces the open hybrid cloud strategy of RedHat designed for on-premise, on the cloud, and on edge computing units taking advantage of the container technology.
The main component is now called Ansible Controller, previously known as Ansible Tower, evolved from the monolith to a more scalable architecture design.
With Ansible AutomationPlatform 2 every execution is performed by a component called Execution Environment that combines together a universal base image, Ansible Core (a minimal shrunk image of Ansible), Ansible Collections, and all the dependencies in a single container.
The main advantage is a uniform execution on bare-metal, virtual machines, and instances and a common environment for creators and enterprise users.
This new architecture design allows creating a new type of communication between Automation Controlled and Execution Environment: Automation Mesh!
Automation Mesh is a communication layer protocol that is going to supersede the previous SSH communication. It allows sharing information between the two endpoints no matter how complex the network design is. It simplifies the communication in the case of multiple firewalls, VPN, isolated environments, proxies, and jumphosts.
For the Ansible Creators and Developers, the usage of Visual Studio with Ansible plugins, based on Microsoft Language Server protocol for inline documentation and error checking, simplifies the workflow and bust the productivity. Another useful tool is the Ansible Navigator to build Ansible Execution Environment in a container engine, for example, docker or podman.
So just a quick recap, Ansible is evolving as Community and Enterprise-grade automation technology.
It's impossible to summarize in few minutes all the Ansible Fest 2021 huge event, a lot of information in two days.
I hope you appreciate my video, see you guys next time. Subscribe to the YouTube channel, Medium, Website, Twitter, and Substack to not miss the next episode of the Ansible Pilot.
Enjoy the rest of the day and the banana!
Recap
Watch the recording of Ansible Fest 2021! Subscribe to the YouTube channel, Medium, Website, Twitter, and Substack to not miss the next episode of the Ansible Pilot.
Academy
Learn the Ansible automation technology with some real-life examples in my
My book Ansible By Examples: 200+ Automation Examples For Linux and Windows System Administrator and DevOps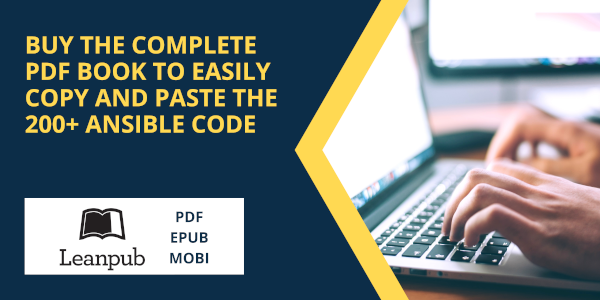 Donate
Want to keep this project going? Please donate